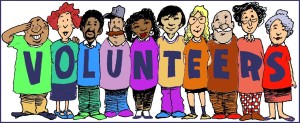 WHAT: Planning Meeting and Pot Luck Lunch
WHEN: Saturday, March 29, 2014, 11:00 a.m.
WHERE: 34 Parkview Ave (rear) Carriage House, adjacent to John MacKenzie House and the garden
WHO: Volunteers
WHY: Review and Plan work shifts for 2014
GUEST SPEAKER: Scot MacIvor, who is conducting research on wild bees in an urban setting.
RSVP: [email protected]
It's time once again to start thinking about our next growing season!
We'd like to get our volunteers involved in the planning process, so that we will hopefully have our work teams and watering responsibilities arranged before anything is planted.
Reconnect with other volunteers/team leaders & meet new ones.
Review work shifts for this year, and choose one that fits your schedule.
-Planting
-Watering
– Cold frame seed planting in April. (This is new for PNG – we will be starting some of our own seedlings in the garden, thanks to a volunteer who is building the cold frames for us. )
We'll follow the meeting with a potluck lunch. Please bring a food or drink item with enough to share among about 4 people and please bring a container or plate, cup, and utensils with which to eat and drink. We won't leave any litter behind. We'll each have a sampling of many flavours.
Suggestions for the potluck lunch:
Green or pasta salad, raw veggies with dip, a main dish (that can be served at room temperature),
sandwiches, cookies, sweets, or a beverage such as juice, punch or iced tea.
A dish from your native country is welcome.
We will have some supplies to use for serving, but please bring a serving spoon or fork, and cut items into serving sizes beforehand if possible. Please let us know that you're coming and what you are bringing. If you can't tell us ahead of time, that's okay – we want you to be able to join us.
We have a large garden to plant & maintain, so let's get organized so that we can have an even bigger yield than last year. If you have friends or neighbours who might be interested in volunteering in the garden, please invite them to join you.
We are expanding the garden this year, and we are going to need more volunteers.
We're looking forward to seeing all of you on the March 29th @ 11 am