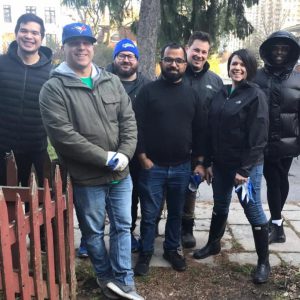 Thank you to Starbucks Canada for your recent contributions to PNG! This awesome group of Starbucks Canada store and district managers came to help with spring cleanup, picking up stones, bricks, branches and other large debris from garden beds, removing leaves from our asparagus beds, and weeding and prepping our potato patch for planting. We loved that this crew came well prepared with their own muck boots and garden gloves!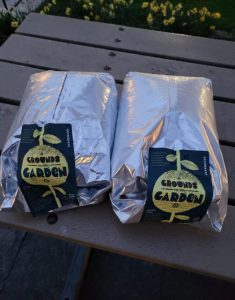 Special shoutout to the Starbucks at 5140 Yonge St for setting aside and donating coffee grounds for our garden ☕ Coffee grounds are fertilizer for our soil, adding nitrogen!
Interested in helping the garden as an employee or student team? Visit our volunteer page here.